Disclaimer: Forest Highlands neither sponsors nor endorses this page, and is not affiliated in any way with flagstaffgolfcourseproperties.com.
ABOUT
FOREST HIGHLANDS

Established in 1987, the 1,100-acre Forest Highlands community is located about five miles south of Flagstaff. Its custom homes and homesites offer exquisite views of the surrounding forest, mountains and lush tree-lined golf courses.
There are miles of hiking and biking trails on property, 24/7 security, a guard gate, and even summer camp activities.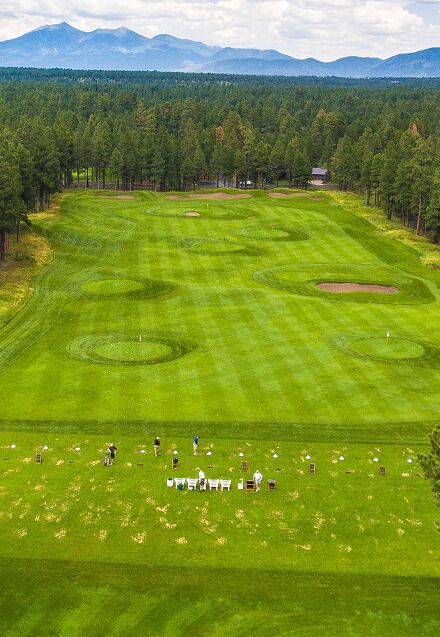 COSTS
Memberships Available
Full
Special (Non-resident)
Monthly HOA Dues
Equity
$44,000 New Owner Capital Contribution Fee

+ $1,500 Membership Transfer
+ $4,000 Utility Transfer

$25,000 Special Membership
AMENITIES
Two separate clubhouses offering formal and casual dining. Some of the features include private boardrooms, a large banquet room, a lounge, and an outdoor dining patio.
Other amenities include:
Tennis Courts

Fitness Center

Volleyball

Basketball

Soccer

Trails

Parks

Golf Shop

Practice Facilities

2x Lap Pools

Water Aerobics

Swimming Lessons